I have successfully upgraded my K8200 to have dual extruders. I used a pair of K8203 Direct Drive Extruder kits and an Arduino MEGA2560 with a RAMPS 1.4 shield to replace the controller. It was a major upgrade and could have gone more smoothly if some of the vitals were better documented, but it is now working.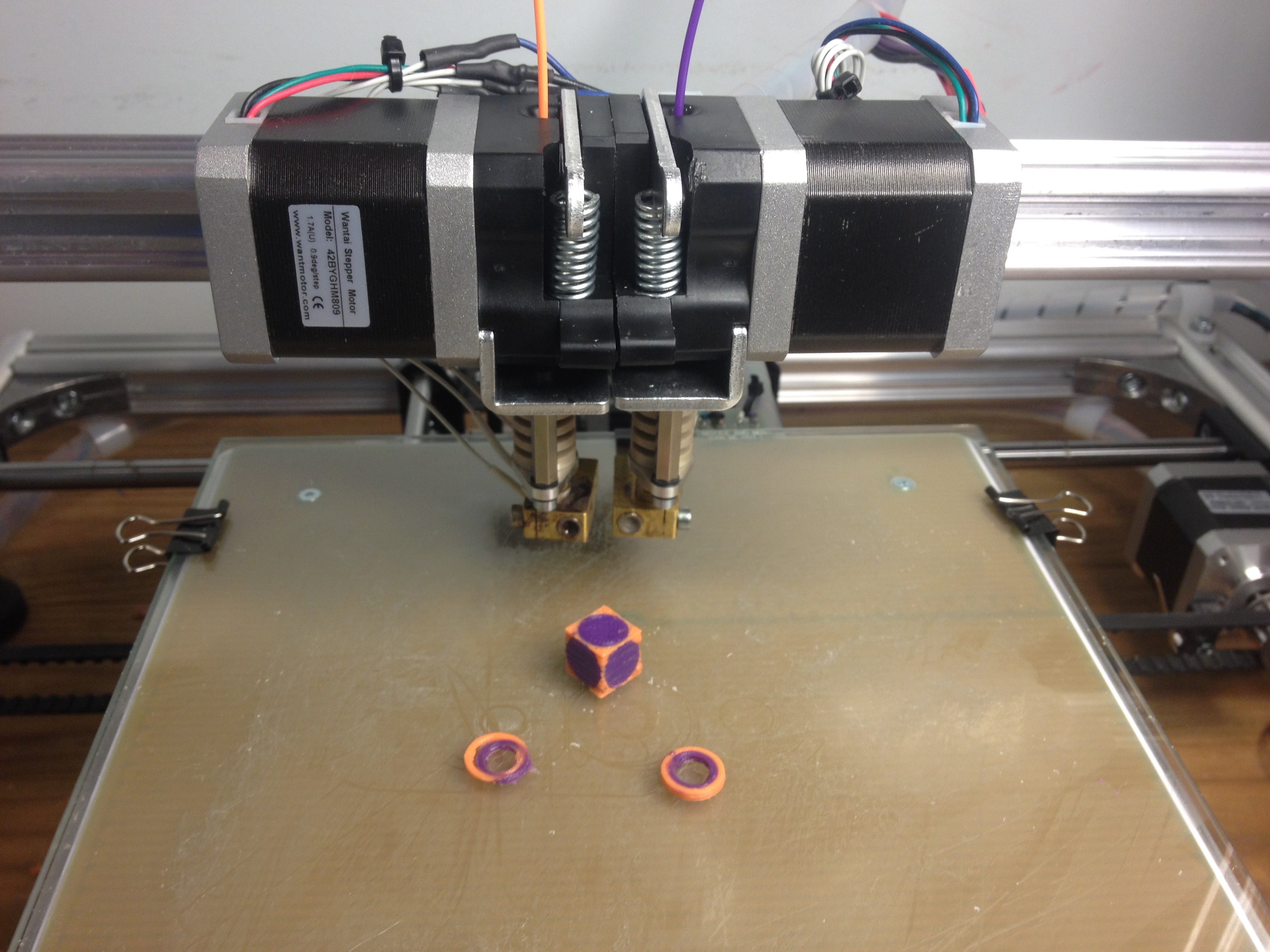 As you can see from the test prints, the calibration between the two heads is pretty good. The rings on the left were a test print with rough estimated head offsets which was used to measure the actual offset.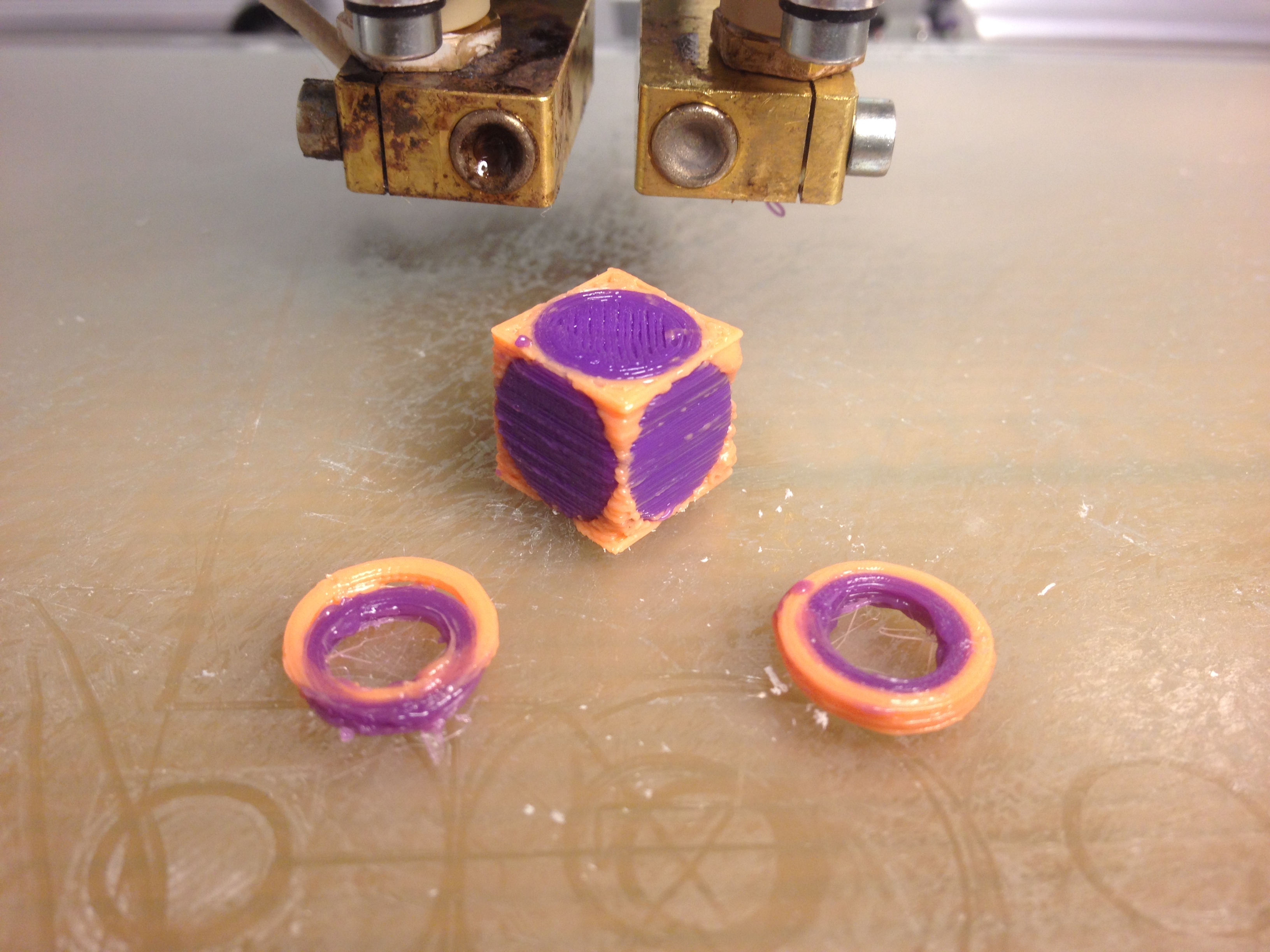 I think the filament is not priming well after being retracted while a head is inactive. I will try some larger prints next to see if the flow evens out with more run time per layer.
I will be documenting how I did the upgrade here in this thread. I know some other people on this forum have also upgraded to dual extruders, so please jump in and share your experiences as well.