I'm completely new at 3D printing, so I hope my issue is an easy one to solve:
I completed the K8600-kit, and tried the test-object "Spoolholder" available on Velleman's site.
When starting the 2nd contour, I saw a shift in Y-axis (few millimeters to the backside).
At the 5th contour there was a shift to the right (X-axis, almost a centimeter).
Some contours later, this happened again.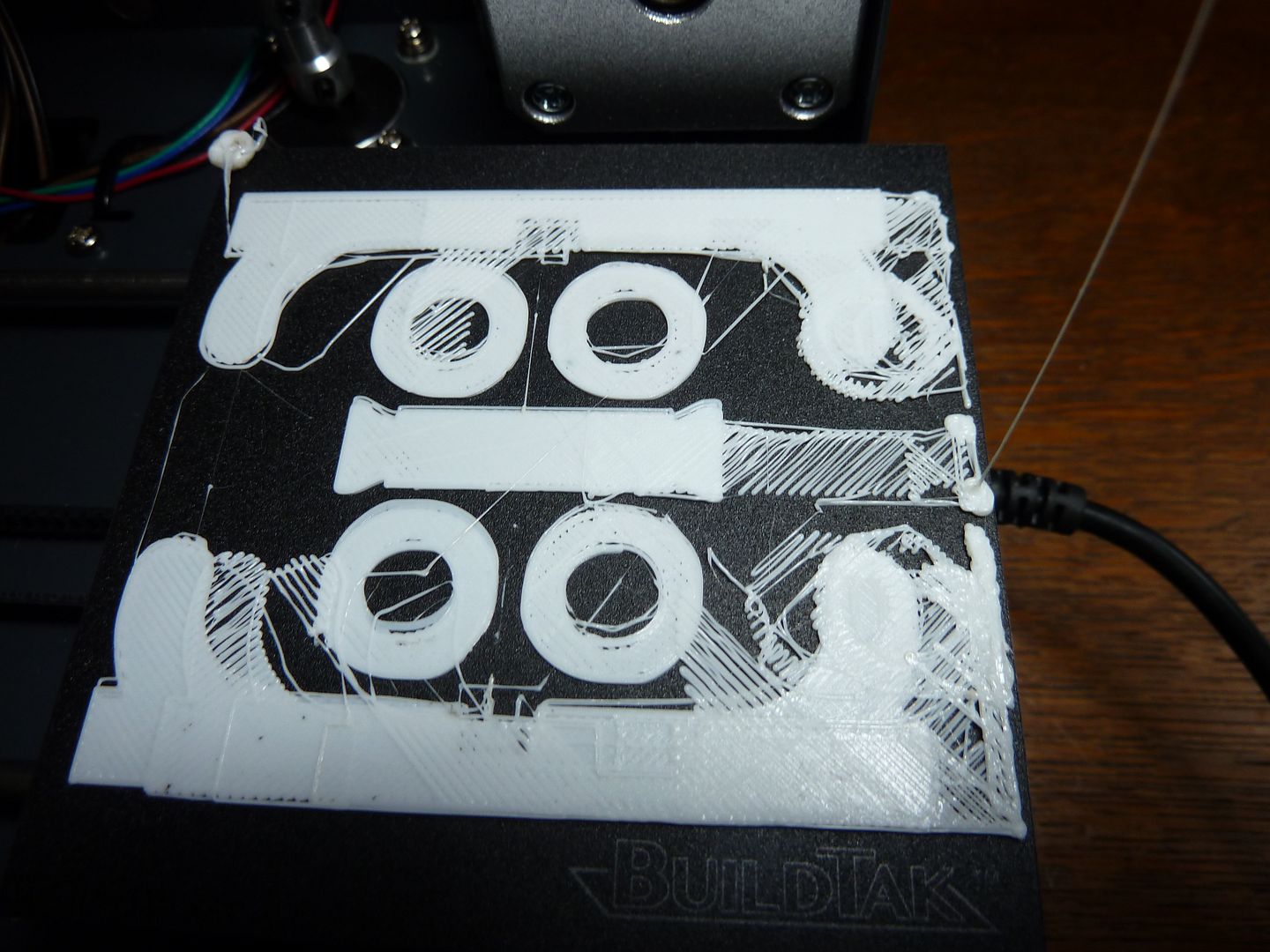 I aborted the print.
Does anyone have a clue why this happens?