Hi folks,
I'm currently frustrated about my last print results, specially with my new black PLA material.
My first prints with 210 degree print temperature leads to a clogged nozzle. After hopefully cleaning the nozzle
(for PLA not really easy) I reduced the temperature down to 190 degree. But now I got always the
same strange result, like this: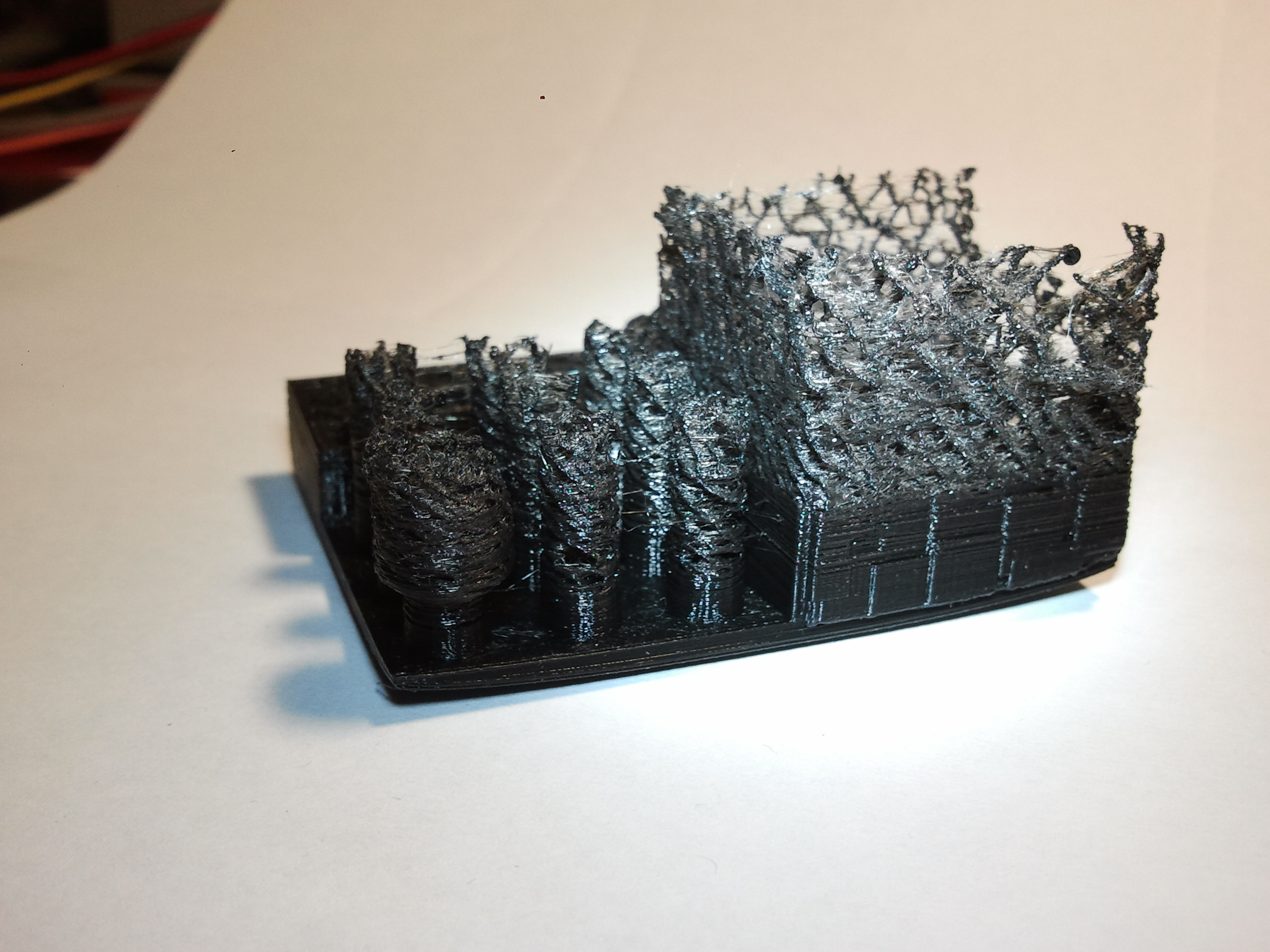 I made several tries but it seems the first layer are good. But at the layers where the print head
has to travel between 'Islands' and the filament is moved forward and backward (retraction) the print
looks like cotton (see image). The reason was always a clogged nozzle.
So I switch to an other black PLA material, where I know it had a good quality. But
after a long print (10h) I got the following result ( have a look at the top surface which is very rough!)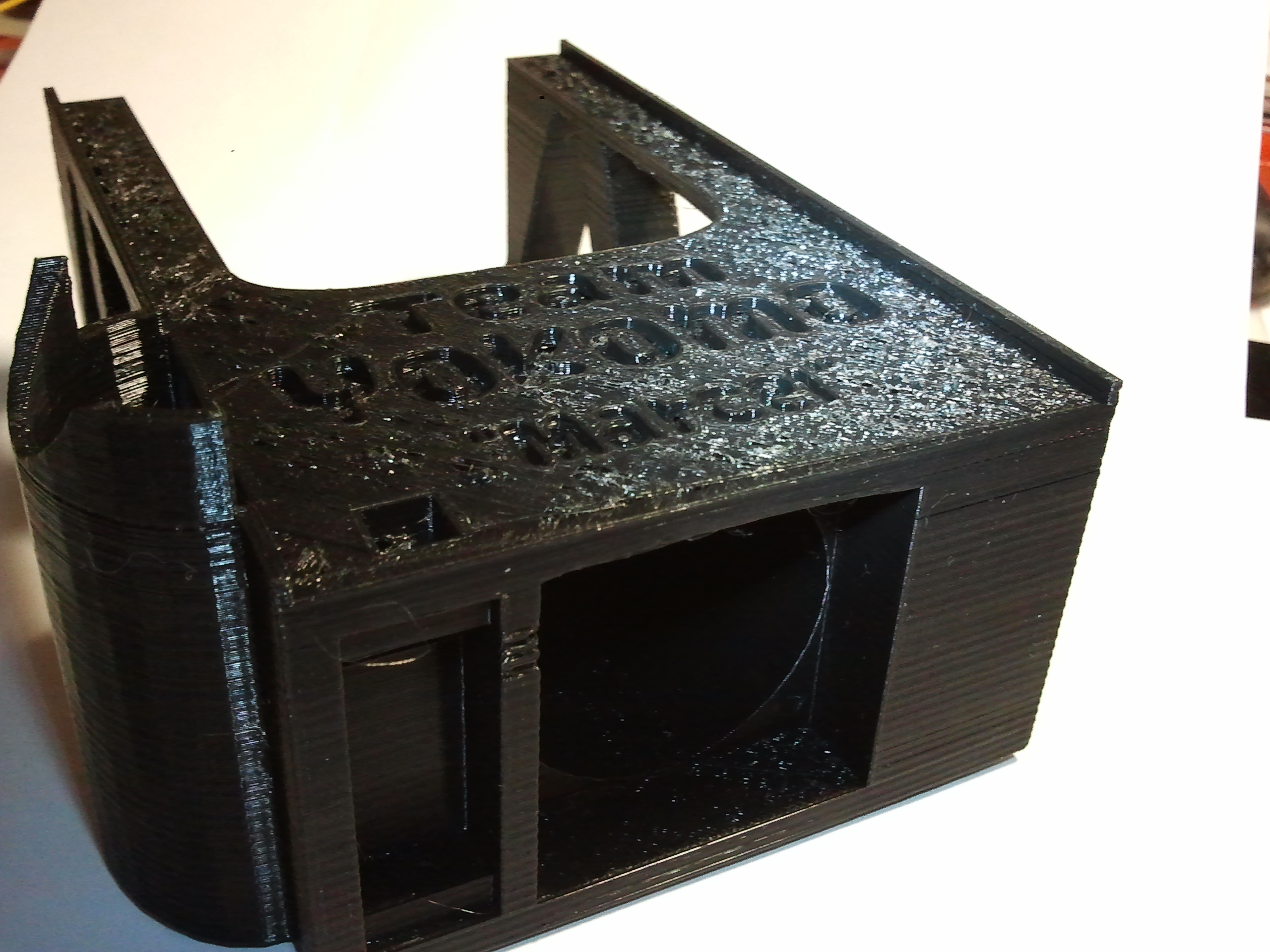 This print (@195 Grad) takes over 10h with a good quality and at the last few layers it starts again with a clogged nozzle.
Or is there another reason for such an issue? ( surface quality on lower layers was quit good)?
( printed with layer thickness of 0,2mm, 25% infill, Flow reduced to 75%, Top/bottom layer 0,3mm)
Now I'm interested in your experience:
Could it be that my first black filament had a bad quality in such a case that it clogged always the nozzle because of contamination?
Is black stuff prone for such problems? ( I guess black contains several admixture to get the black color )
If so, could it be that specially in the retraction action the filament scratches inside the nozzle tube and releases dirt
from a prior used (bad) filament ?
It's only to understand what's going on…
Thanxs in advance!